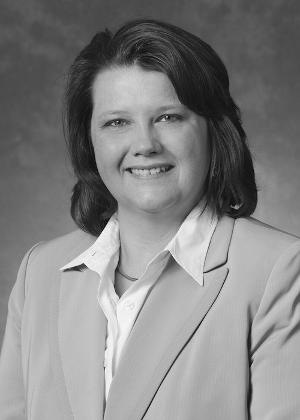 Senior Vice President - Investments
Jill has been in the investment field for over 20 years and joined Benjamin F. Edwards & Co. in January 2014.  She is registered with the Financial Industry Regulatory Authority (FINRA) as a General Securities Registered Representative (Series 7) and General Securities Sales Supervisor (9 & 10), Uniform Combined State Law (Series 66), complemented by her Life, Health and Annuity Insurance licenses.
Jill is a graduate of Corning Community College and has taken numerous additional training courses from the College of Financial Planning including Financial Planning Process & Insurance, Investment Planning, Income Tax Planning, and Retirement Planning & Employee Benefits.
In 2018, Mrs. Miller was asked to be a mentor for a year-long program with the Benjamin F. Edwards Rising Stars program.
Jill, her husband JR and children believe in giving back to the community through volunteering. Currently, her family is very involved in serving at their church, Victory Highway Wesleyan Church, they run a youth basketball program for elementary aged children and assist with the Campbell-Savona school district basketball program.
Jill has been honored by the International Motor Racing Research Center in Watkins Glen for her dedication as a valued volunteer fulfilling the work of the Center to preserve the history of motorsports and she received the Boy Scout, Williamson Road District, Trail Blazer Award for her past work with Scouting.
The Kibler-Miller clan is growing up. Shaun and Bryce are currently attending Kingswood University in Sussex, New Brunswick Canada and Sarah is in her final year at Corning Community College. The last two boys at home are attending Campbell-Savona Junior/Senior High School, where Jarred is a senior and Jackson is in middle school.
JR and Jill live in Savona with Jarred and Jackson and their three dogs.